κρίσις, (krísis,Greek): decision, choice, filter, sift, sort.
Crisis situations prompt us not only to take stock and analyze, but also to take action.
Why focus on territories in crisis, whether  borders, camps or areas affected by natural disasters or economic crises? Not out of any fascination with disorder, but because it provides an opportunity to revise our view of a territory. A crisis reshuffles the cards, upsets the balance of power and modifies territorial stabilities. Diagnosis is required to act effectively. A crisis is an accelerator, a window of opportunity. It broadens the scope of possibilities. Crises are not interruptions; they enable the invention of a new equilibrium.
During these periods of vacillation, the risks are great and all decisions must be informed. Hence the need to put a transparent participatory process in place; no single expertise or expert can confidently decipher the course to be followed. There is no oracle. It takes large numbers to clear the paths: advances are measured through a combination of disagreements, diverging interests, strong and weaker voices, rare agreements.
ETC's aim is to be a structure of "enablement". Working in territories in crisis requires listening, observation, creativity, innovation. We aim to help actors to turn crises into opportunities, define new ambitions and ensure the Right to the City for all.
At ETC, our work involves developing two complementary goals. Our first goal is to approach territories through the prism of their societal realities, and explore any tension among the people that occupy these territories, in order to understand the complex planning issues and identify options for introducing greater social and spatial justice. Our second goal focuses on revealing the poetic, sensitive or atypical aspects of territories in order to explore the power of the imaginaries they convey.
We at ETC believe that individual perceptions and collective imaginaries are essential for developing inclusive projects that support shared visions. At ETC, to support inclusion, ownership and citizenship, we design and implement participatory processes for use in the analysis, design, implementation or evaluation phases of development projects.
ETC investigates relations between territories and its actors with a view to identifying strengths and opportunities and developing innovative approaches. We assist stakeholders to build an understanding of and analyze spatial dynamics in order to enable them to set goals and allocate resources, adapt methodologies, and achieve long-lasting high-impact outcomes.
Imaginaries and Perceptions
Post-disaster reconstruction
ETC was founded in 2010 by Simon DEPREZ and Eléonore LABATTUT. The pair works in collaboration with an interdisciplinary network of experts and researchers from different fields (including architecture, urbanism, geography, sociology and anthropology). ETC has been based in Lisbon since 2014.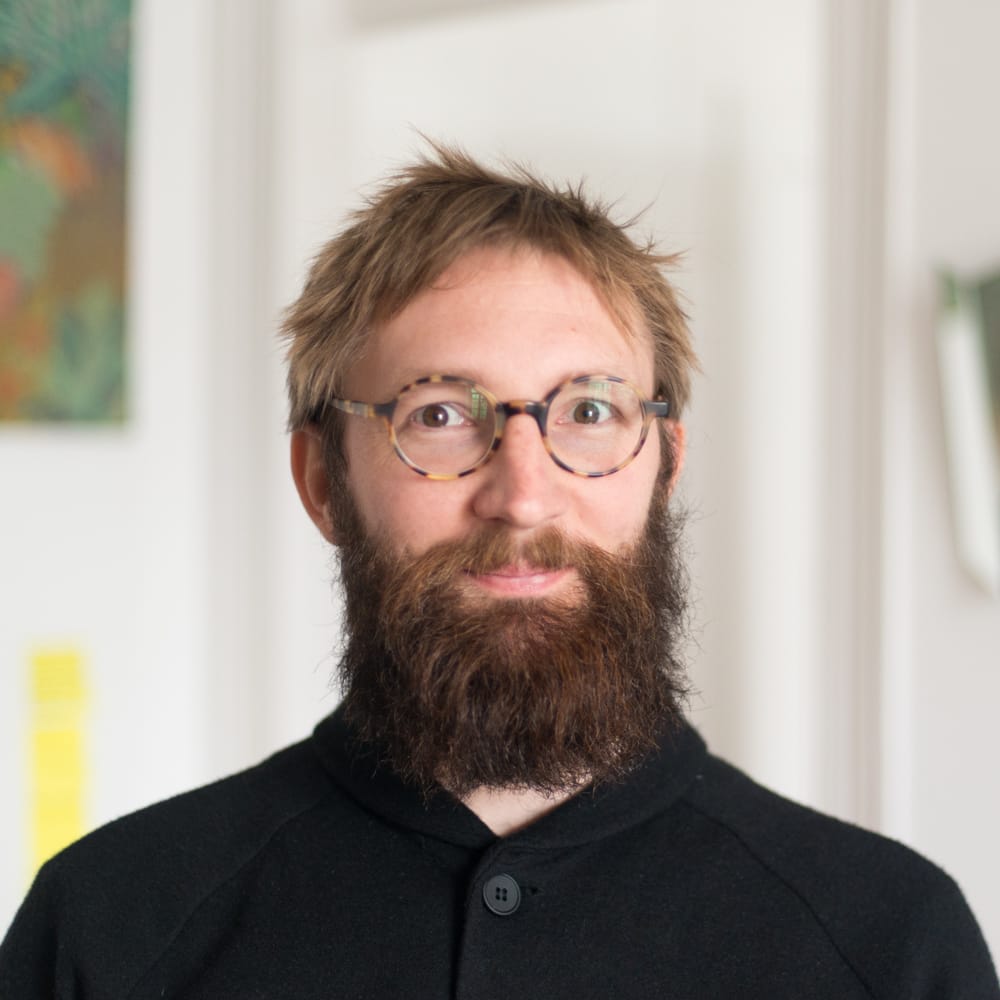 Éléonore LABATTUT is an architect and geographer. She specializes in large-scale diagnostics and analyses  in assessing stakeholders' roles in post-disaster contexts and crisis situations. She has also worked on implementing participatory housing and planning-related projects at neighborhood, village and city level. Eléonore has conducted extensive research into humanitarian assistance phases, from emergency through to recovery and development in several countries. She has an excellent knowledge of housing-related issues, from temporary shelters through to sustainable solutions.
In addition, she works on the representation of territory, such as the subjectivity of maps and imaginaries conveyed by places, which are transcribed into geographical tales or architectural fiction.
Simon DEPREZ is an architect with more than 10 years' international experience of working on post-disaster, urban planning and architecture-related projects. He has extensive knowledge of international aid mechanisms and urban informal settlement issues, as well as sound research experience of assessing the impact of post-disaster interventions. Simon has led a number of study and evaluation assignments on humanitarian interventions in urban contexts, addressing challenges such as informality, displacements or community.
Simon also has a vast experience of architectural and landscape photography; his work focuses on the curiosities found in contemporary territories.
ETC has extensive experience of working on projects in urban crisis situations, having worked alongside partners and clients for 10 years, helping them to adapt their strategies to the specific urban challenges met.
ETC is composed of creative and curious minds. Since 2010, we have been developing research to highlight the mutations of contemporary territories, with our work being academic, educational or artistic in nature.
Over the past 10 years, ETC has developed the following expertise:
The capacity to develop innovative analysis and design tools through:
Implementing diagnostic methodologies adapted to different scales: from an entire region down to neighborhood level
Including all representative stakeholders in participatory processes
Demonstrating a personal commitment to all field works
Making use of a wide range of participatory evaluation tools
The skills required to write successful proposals and project development documents for key emergency and development donors, including:
Integrated neighborhood reconstruction / recovery programs
IDP relocation projects
A risk exposure and urban growth research project
Sound experience of addressing housing issues in post-disaster situations:
Implementing projects in Haiti, Indonesia, Pakistan and India
Working with a wide range of actors (NGOs, national and local authorities, technical experts, schools, residents' associations, etc.)
Extensive knowledge of key humanitarian and urban related issues, such as:
Forced migration
Reconstruction strategies
Housing and resettlement approaches
Urban informality and tenure issues
The capacity to develop effective communication aids for a wide range of audiences, including:
Urban planning documents for both technical staff and inhabitants
Study reports and a book for the general public and professionals
Interactive maps
Exhibitions and conferences
ETC is the 2010 winner of the 'Laboratoire des Territoires', an artist residency organized by the Maison de l'Architecture de Normandie.
Selected articles and studies :
DEPREZ S. LABATTUT E., « Study On Adequate Urban Housing for Refugees », Norwegian Refugee Council, 2016, 101 p.
DEPREZ S. LABATTUT E., « Lignes directrices à l'attention des organisations internationales et des institutions gouvernementales concernant les déplacements et réinstallations de populations en contexte urbain ». CARE-ARC-UCLBP. Dec. 2015. (unpublished).
DEPREZ S., LABATTUT E., « Address housing issues in post-earthquake Port-au-Prince». Boundaries, Architectures for emergencies 2nd Issue. Aug. 2014, Print.
LABATTUT E., « À la marge », Re-vue Malaquais, n°1 Transmettre, Actes Sud. Oct. 2014, pp. 38-39, Print.
DEPREZ S., LABATTUT E., « La reconstruction de Port-au-Prince. Analyses et réflexions sur les stratégies d'intervention en milieu urbain ». Solidarités International, oct. 2011. 76 p. Print.
DEPREZ S., LABATTUT E., « L'humanitaire et la ville : nouveaux enjeux, nouveaux métiers ? », Humanitaires en mouvement 8. Oct. 2011: pp. 34-37. Print.
DEPREZ S., LABATTUT E., « Reconstruction post-tsunami en Aceh : des maisons multipliées plutôt qu'une planification raisonnée », Humanitaires en mouvement 3. Sept. 2009: pp. 13-17. Print.
DEPREZ S. LABATTUT E., « La planification participative : apports et limites pour la reconstruction de Port-Au-Prince ». Jun. 2013. (unpublished).
DEPREZ S. LABATTUT E., « Commune Rurale Curieuse » Cahier de résidence, Parc Naturel Régional des marais du Cotentin et du Bessin – Maison de l'architecture de Basse Normandie, (unpublished).
Selected reports :
DEPREZ S. LABATTUT E., «Impact evaluation: Improve living conditions for the most vulnerable populations affected by the earthquake », Handicap International, 2017.
DEPREZ S. LABATTUT E., « External Final Evaluation, Tailored integrated assistance to the most vulnerable population affected by the Syrian crisis in Lebanon ». SI. Jul. 2016. (internal report).
DEPREZ S. LABATTUT E., « Évaluation finale du projet de reconstruction communautaire de 540 maisons permanentes parasismiques et para-cycloniques. ». CARITAS. Jul. 2015. (internal report).
DEPREZ S. LABATTUT E., « Évaluation finale du projet d'appui à la réinstallation des communautés urbaines affectées par le séisme ». FRC. Jul. 2015.(internal report).
DEPREZ S. LABATTUT E., « Camp Autonomization Final Evaluation ». FRC. Jun. 2015. (internal report).
DEPREZ S. LABATTUT E., « Final Evaluation of the "Secure Home Clear Camps" project ». CARE. Jan. 2015. (internal report).
Book:
DEPREZ S., LABATTUT E., Après le tsunami, reconstruire l'habitat en Aceh. Paris: Karthala- Groupe URD. 2010. 225 p.
Presentations:
DEPREZ S., DORELUS. M, LOUIS P. « Participatory neighborhood upgrading in Port-au-Prince », Caribbean Urban Forum: "Placemaking". 15 April 2014. Bridgetown, Barbados. Lecture.
DEPREZ S., "Dialogos en la llanura", Encuentro en la llanura. 2 august 2013. Rosario, Argentina. Lecture.
LABATTUT E., international seminar « La (Ré) Habilitation urbaine durable de Port au Prince : quel rôle pour les universités et la recherche? ». UQAM UniQ IRD, Port-au-Prince. 16-18 Apr. 2012. Lecture
LABATTUT E., « Quel rôle pour les architectes dans le système humanitaire ? Réflexions à partir de l'exemple de la reconstruction post-tsunami en Aceh », Intervention at the seminar HMONP, School of Architecture Paris la Villette (ENSAPLV). Paris. 2012. Lecture
DEPREZ S., "Etudes territoriales curieuses", 28 november 2012. Caen, Lecture
DEPREZ S., LABATTUT E., "Etudes territoriales curieuses" Studio Landscape mapping,  13 June 2012. Le Faou, Lecture
DEPREZ S., LABATTUT E., "Aceh, reconstruction post-catastrophe de l'habitat", eighth Autumn School on Humanitarian Aid (UAH). 26 April 2011. Paris. Lecture
LABATTUT E., « La reconstruction post-tsunami en Aceh, une reconstruction durable ? Trois échelle d'analyse : la maison, le quartier, la région », intervention in the seminar « Societies and Natural Hazards », Paris IV Sorbonne. 2011. Lecture
DEPREZ S., LABATTUT E., « Tsunami, 2004 : l'impact environnemental des programmes de la reconstruction», seventh Autumn School on Humanitarian Aid (UAH). 22 Sept. 2009. Plaisians. Lecture _ published in « La prise en compte de l'environnement dans l'action humanitaire: un défi à relever, ACTES", 2009, URD, 68 p.